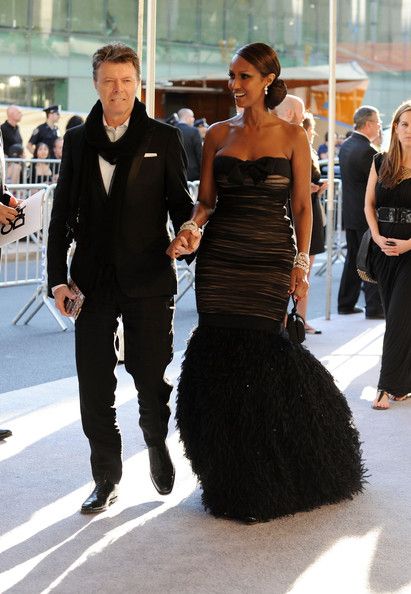 Yeah we're in a lovey dovey mood. So when we came across supermodel Iman's announcement that today, she and rocker husband David Bowie are celebrating their 20 year wedding anniversary, we gotta say we got all mushy inside.
Check out the gorgeous pic she tweeted to celebrate...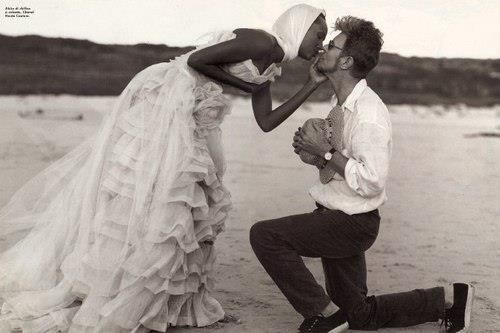 Iman tweeted the above throwback pic of her and David's wedding spread from a magazine.
TODAY is our 20yrs wedding anniversary "I believe in magic Angel for life" The Wedding Song/ Bowie #inloveforever
Iman has a 34-year old daughter, Zulekha Haywood, from a previous marriage. And she and David have 12-year-old daughter Alexandria Zahra.
Congrats to the couple on 20 years!
Extras: