Although we may never know EXACTLY what happened with Chris Brown and Drake and this fight that took place in a NYC night club Late Wednesday Night but apparently Suga Hunny Iced Tee just Got REAL!!!! Like AUTHORITIES REAL....
Acoording to TMZ
Chris Brown
has spoken with New York
Police Dept
. detectives about the bar fight that left a gash in his chin ... and law enforcement sources tell us his lawyer has given the NYPD "physical evidence" which allegedly shows
Drake
was involved in the melee.
We're told Chris' lawyer, Mark Geragos, went to the NYPD late Thursday to present evidence showing that Drake and Meek Mill were the aggressors, but earlier in the day Chris spoke with Detectives at an undisclosed location in NYC. Cops tell us Chris is not currently a suspect but rather "a witness and a victim." We're also told Drake is not currently a suspect.
On the other side, we're told Drake has been "cooperating" with authorities, but we do not know if he has spoken to cops -- it appears his representatives have had conversations with detectives.
Sources tell us ... the bad guy here may be someone in Chris' camp, who was inciting Drake and his people all night.
As we previously reported both Chris and Drake were trash talking each other before the fight, flipping each other off and what not....
This is just in my NATURE but I'm Glad I didn't see ANY indication that Chris Snitched....Honestly I just hope these two can make up before the BET awards or Stephen G Hill will have some RATCHETTTTT RATCHETNESS on his hands lol....
Meanwhile.....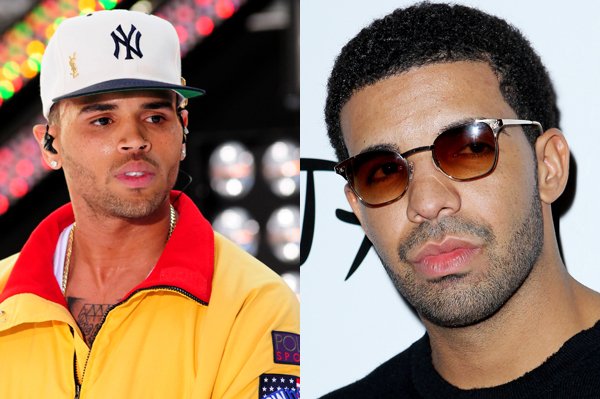 The Party-goer who was Hit with a Bottle and who's face was RIPPED OPEN makes a Statement and says she blames the incident on "
Stupid Famous People"
and to a certain Extent I can AGREE....Because A lot of times (and NOT just celebrities) they don't think before they Fight in a night club with HUNDREDS of innocent people around ANYONE could get really Hurt ....it's just a lil worse when you are a celebrity because At that moment your fans are there to see YOU and for one of them to get hurt in the process shows that YOU or whoever You were with didn't THINK first (ESPECIALLY if it's supposed to be your bodyguards) smh well anyway.....
EXCLUSIVE
Moments after 24-year-old
Hollie C.
returned from a night in the hospital -- where she received 16 stitches in her head -- the Australian tourist recorded an emotional video to express her anger at the situation.
"Where's the justice in them driving away in a
limo
while I had to catch the train home on one of my holidays?"
TMZ broke the story ... Hollie was hanging out inside club W.i.P. on Wednesday night when the brawl broke out ... and someone threw a bottle that smashed her directly in the forehead.
Hollie -- who said she drifted in and out of consciousness -- was separated from her friends and transported to a nearby hospital ... where she was treated overnight ... and sent on her way by herself early Thursday morning.
So far, no arrests have been made in connection with the brawl.