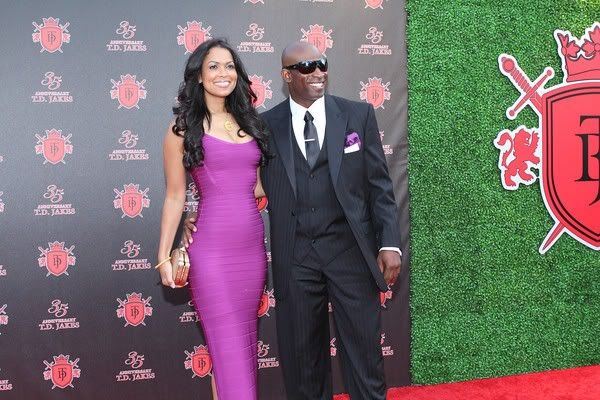 Whatever Tracey Edmonds and Deion Sanders have going on......is still going. The "couple" recently tweeted pics fromT.D. Jakes huge anniversary gala in Dallas. See the pics inside.....
Most recently, the couple attend a celebration in Dallas with Tracey tweeting, Celebrating @BishopJakes 35th Anniversary with @DeionSanders
Tracy wore a form-fitting Herve Leger long purple dress....a little sexy for a church event perhaps? No judgment..just a question.
Tracey also posed with Meagan Good saying, With @megangood at @bishopjakes celebration dinner.
And........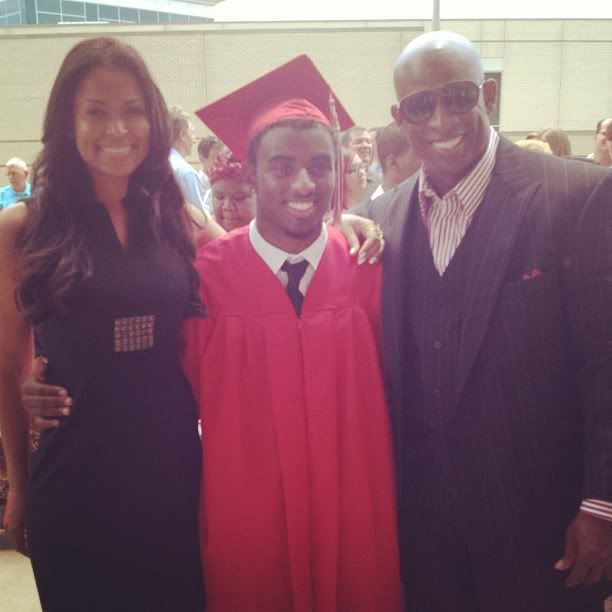 Tracey is also making the rounds at intimate family events.....and the kids don't seem to mind. She went to Deion Jr's graduation last week and said,
Celebrating @DeionSandersJr graduation today. Congrats 2 him @deionsanders & @carolynsanders.
I wonder is Pilar keeping score of all these "events" with her
lawyer
.
Photos via Naomi Richard