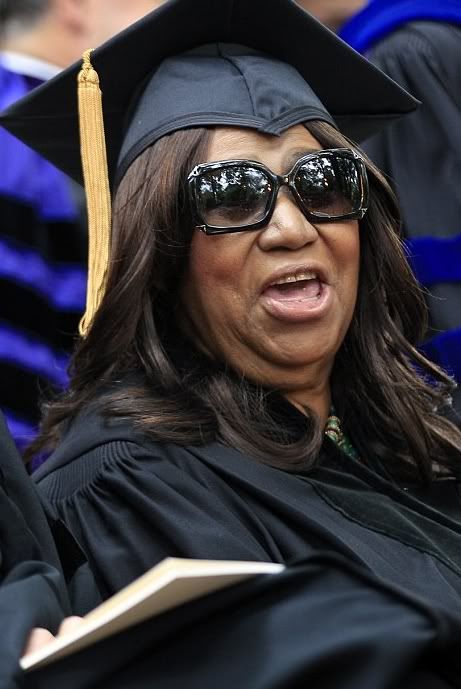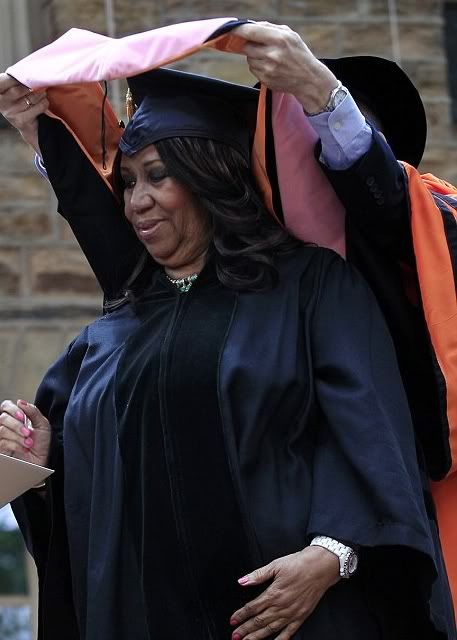 Yesterday, the Queen of Soul was one of just six people who received honorary doctorates from Princeton University.
Ms. Franklin was all smiles as she accepted a doctor of music from the university. University orator and trusteeStephen Oxman said Ms. Franklin had an 'impeccably bold and fearless' performance style, which took listeners on a'journey to the depths of her soul.' He added:
'With her singular

Amazing

Grace

, she continues to traverse musical bridges over troubled water, and by reminding us to think, do right and call on her, the Queen of Soul will forever command the world's R-E-S-P-E-C-T.'
She may not be geting married anytime soon, but she's got more prestige in her pocket. Congrats!