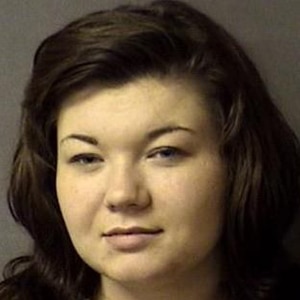 Amber Portwood
is a free woman no more.
E! News confirms that the troubled
Teen Mom
star officially checked herself into Indiana's Rockville Correctional Facility yesterday afternoon
to begin
serving out a whopping five-year sentence as a result of her arrest on
drug possession charges
last December.
So what's in store for the erstwhile reality star?
"
"She will remain in the intake unit for approximately five weeks, at which time she will be evaluated and a determination made as to what facility is most appropriate for her," a spokesperson for the facility told E! News. "This is the typical intake process for all offenders."
Though the 22-year-old Portwood isn't necessarily the typical inmate.


While she was received at the facility yesterday at 12:55 p.m., the headline
grabbing young mom actually
chose to serve out
the lengthy sentence last month in lieu of complying with the terms of her court-ordered drug program.
As it happens, the reality star is no stranger to a cell, having spent
multiple
stints in jail this year after getting booked on contempt-of-court charges after
violating her probation
and failing to appear for a hearing.
As for her current half-decade sentence, while the time frame is a daunting one, Portwood will likely only end up serving about half that time behind
bars, accounting for good behavior.