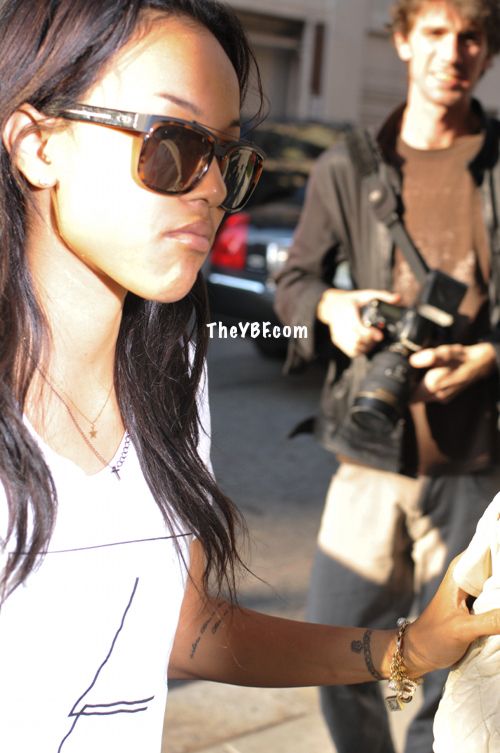 If there was any beef between
Meek Mill
and
Chris Brown
--it's been squashed. We're not sure the same goes for Chris & Meek's homie
Drake
. But it's a
start
Check out Chris' tweet inside, plus the first pics of his girlfriend
Karrueche
making her way back to the hotel and
Rihanna
trying to stay hidden in NYC...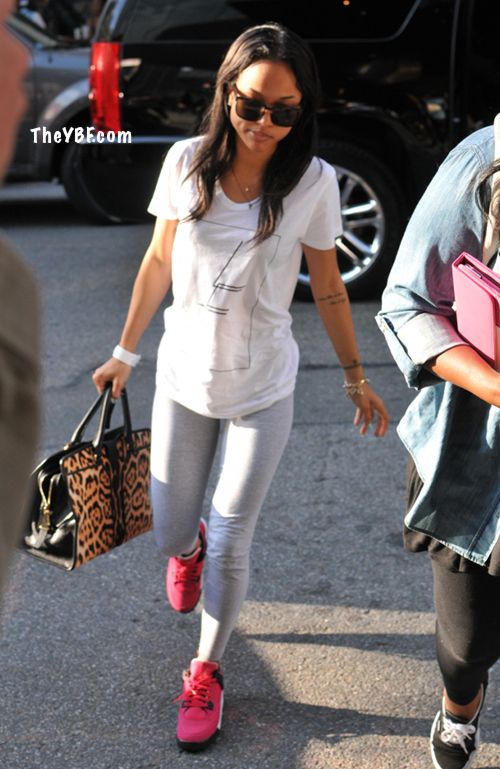 Chris Brown's girlfriend Karrueche Tran--who was reportedly injured in Wednesday night's scuffle and allegedly was treated for a possible concussion--was spotted arriving back at her hotel Thursday night with Chris' entourage (sans Chris himself).
She looked better than she looked early Thursday morning arriving back at the hotel just a few hours after the club fight: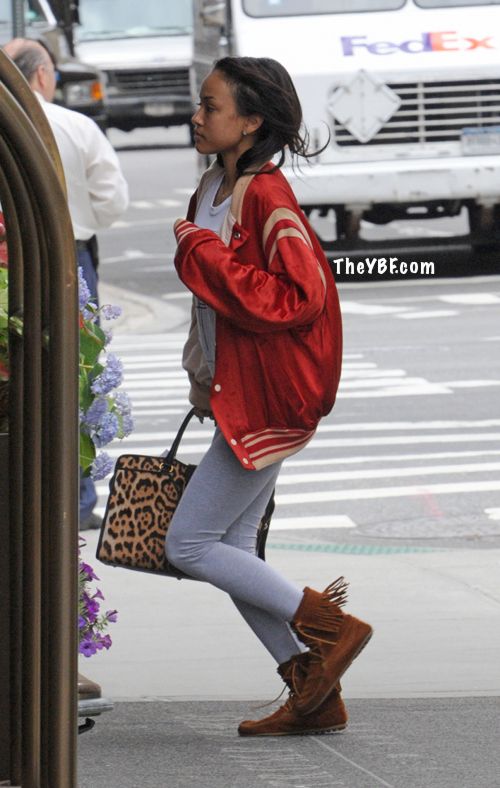 It also seems like Kae will be in NYC longer than she planned--possibly due to the police investigation--because she tweeted about missing her brother's graduation:
So upset I'm missing my little brother's graduation.
Meanwhile, Chris' ex Rihanna--who the fight (at its core) with Drake was ALLEGEDLY over--was spotted trying to hide her face from the paparazzi last night in NYC: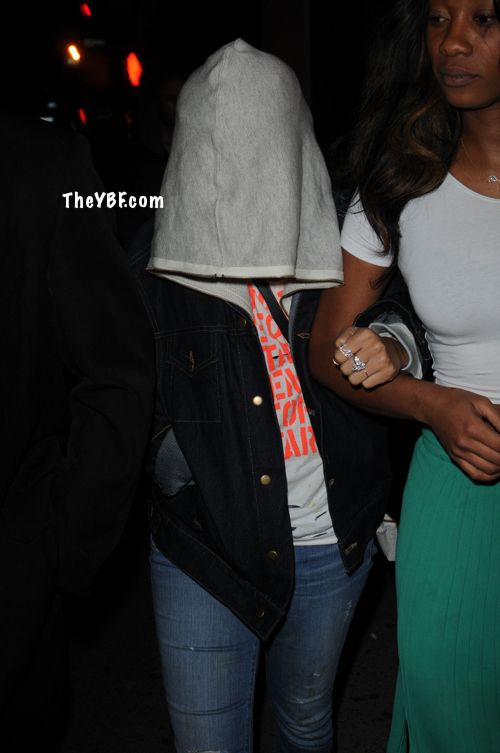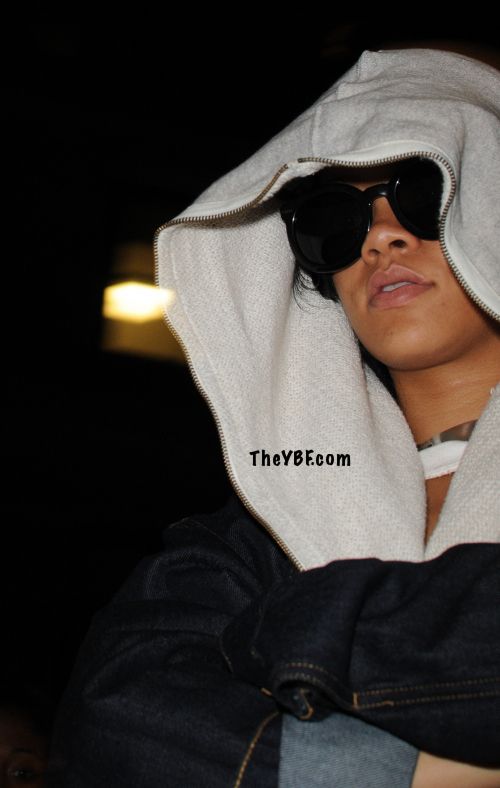 She held on to her girl Melissa and kept her hoodie and shade draped over her face. And we all know Rih is not one to hide from the cameras. But with her name being in all the hoopla--we can't really blame her.
She seemed to be ok hours later when she was spotted leaving the 40/40 Club with friends: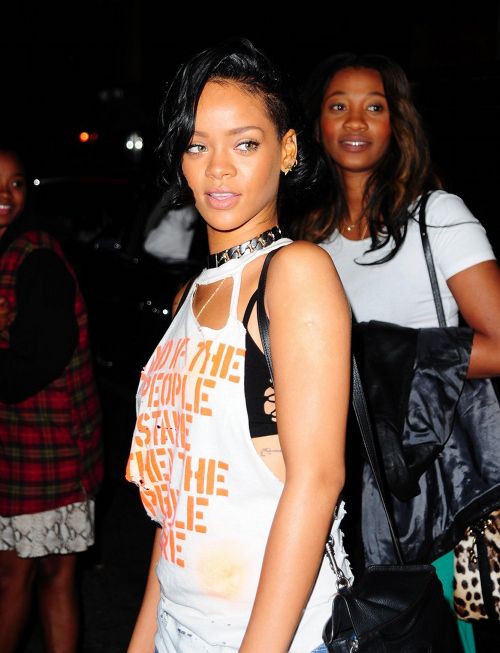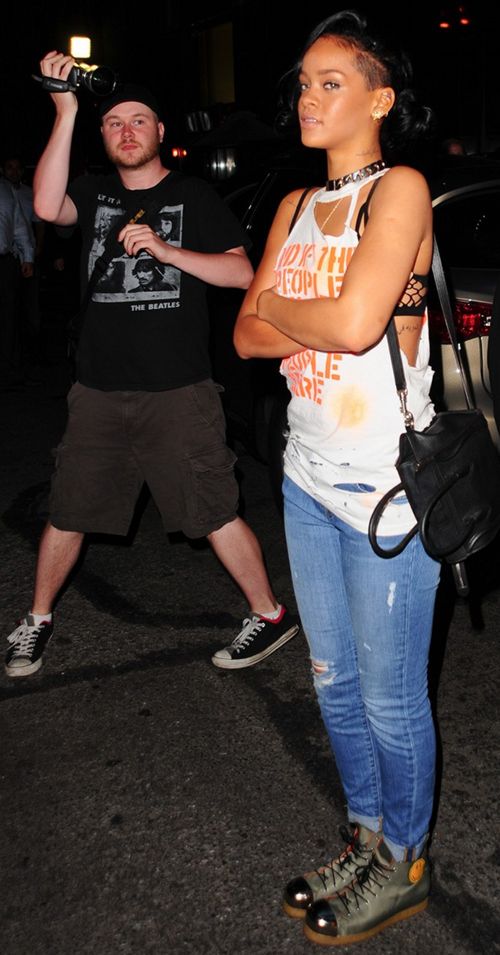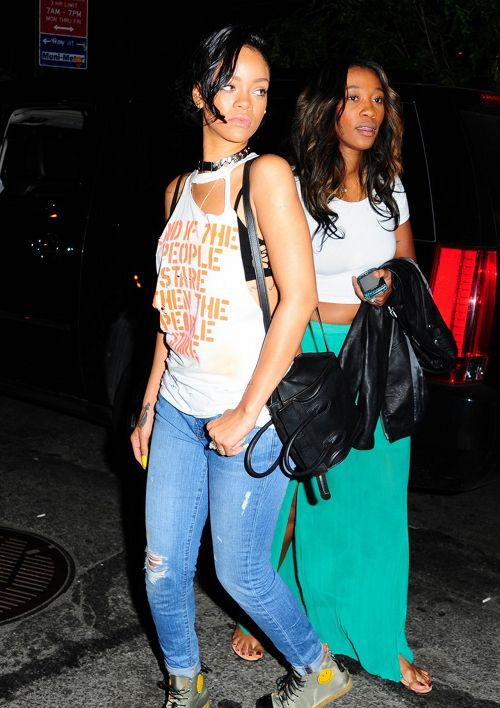 Poor RIh RIh she looks like she wants to RUN smh....Leave her ALONE clearly this has gone PAST Rihanna when it comes to guys its about RESPECT....Fuck The Chick....(no offense Rih lol)
Rapper Meek Mill's name has been thrown in the mix of who attacked Chris Brown at the club Wednesday night. But it seems Chris isn't putting any blame on him. He tweeted:
Me and @MeekMill ain't on that bullshit. Real respect Real....
Chris also thanked his bodyguard Big Pat, who we posted an image of yesterday with a gash in his head likely after he was protecting Chris, saying:
Big Pat! Real Nigga... Love you boy!
Well isn't that nice. Meek Mill was supposedly set to go on Funkmaster Flex's show last night on Hot 97, but it never happened. Womp.
Pics via SPLASH/INF