\
Usher
performed on the "
TODAY
Show
" this morning as a part of their 2012 Summer
Concert
Series. See the performance inside and a clip of
Iggy Azalea
discussing her "strap on" skills during a twerk contest at her S.O.B.'s concert.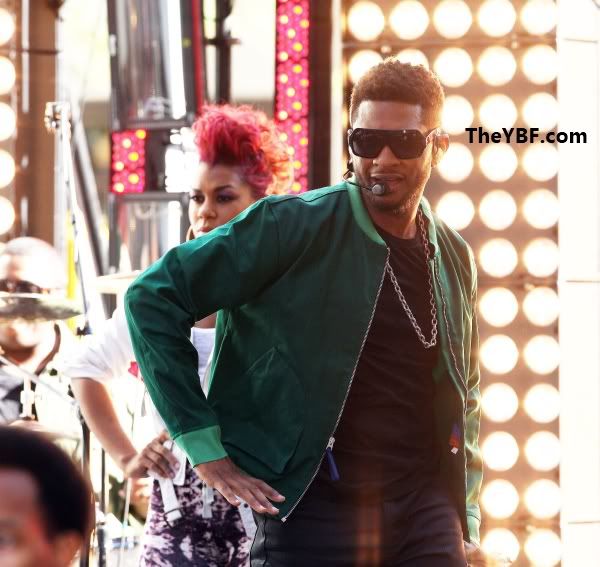 Usher kicked off the TODAY Show's 2012
Summer
Concert
Series today at 30 Rock in NYC. Dressed in a t-shirt and jeans with a green jacket, he wowed the audience with 8
backup
dancers as he performed "OMG", "Climax" And "
Without
You
."
When asked about his
Looking 4 Myself
album
(June 12), he said it was the result of a 3-year journey where he adopted the mantra
"Evolve Don't Evaporate."
When Matt Lauer asked him what he is evolving into, he said he is still trying to figure it out.
And at the end of the interview, he gave an adorable shout out to his sons and said it's great raising them.
Watch Usher perform "OMG":
Watch "Climax" here:
And in NYC…
"
Rapper
" Iggy Azalea
performed
at S.O.B.'s last night where she was joined on stage by
Power 105's
Charlamagne
and
comedian
Lil' Duval
for a "Twerk" contest. At one point, you can hear Iggy joke that she'd use a strap-on on one of the female dancers. Not surprised by that one.
By the way, she and mentor T.I. shot down rumors that she's signed to Interscope. She's still a free agent.