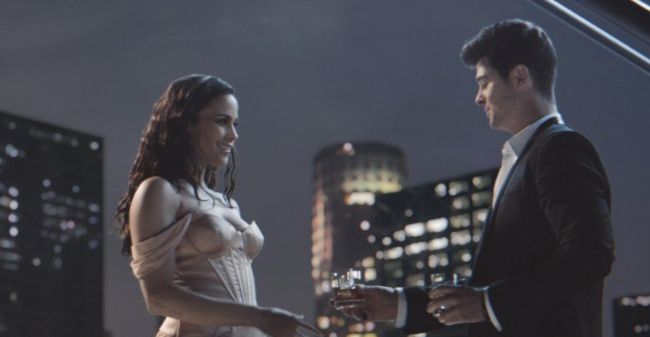 Couples who drink together...
get paid
together. And we aint mad at that.
Mission Impossible 4
actress
Paula
Patton
and her singer hubby & "Duets" star
Robin Thicke
are starring in RÉMY MARTIN® V.S.O.P cognac's first U.S.
television
ad. We've got the sex exuding couple getting their romance on...inside a bottle...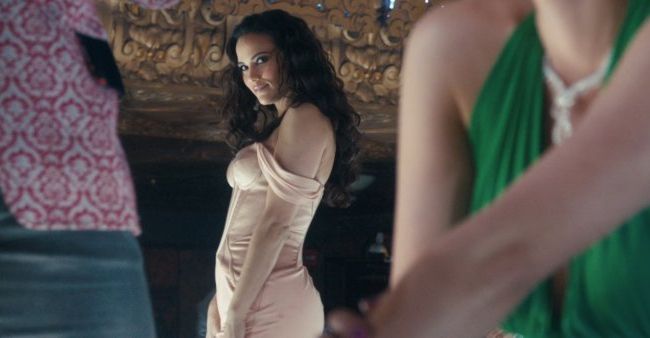 Launching on June 4, 2012, Rémy Martin will show viewers how 'Things Are Getting Interesting'. For the first time, the sexy power couple are collaborating on an ad campaign together. And it's the perfect fit for the V.S.O.P company as they tapped the seductive twosome for this particular cognac's first ever television campaign in the United States.
The commercial was shot in three locations around downtown Los Angeles--the LA Theatre, the Belasco Club and ended at the Bradbury Building.
The clip begins as Robin, with two glasses of Rémy Martin V.S.O.P in hand, spots the beautiful Paula. She proceeds to evade his advances as he follows her through unexpected scenarios within a fantastical, ornate mansion, chasing her from floor to floor. Robin finally catches up with Paula on the rooftop and hands her a glass. As the camera pans out, the story is revealed to have occurred within a Rémy Martin V.S.O.P bottle in the middle of a moonlit city night.
About the campaign, both Robin & Paula stated in a press release:
"Rémy Martin is the epitome of glamour and luxury to me," said Patton. "I'm honored to tell this elegant and seductive story for Rémy Martin and spend time collaborating with my husband, while celebrating a brand I've always admired."

"To be a part of the first ever Rémy Martin TV campaign is an extremely unique and humbling opportunity," said Thicke. "I feel especially lucky to have the chance to work together with Paula and express the connection and love that we have for each other on set. We are excited to work with such an iconic brand, and look forward to more interesting moments with Rémy Martin this year."
Check out the full 60 second spot below, shot by famed French director Sebastien Grousset, premiering next month:
Paula is wearing a
Versace
gown and Alexander McQueen stilettos.